Hi, my name is Jess Willis, and I'm an International Board Certified Lactation Consultant providing clinical, professional lactation support in the comfort of your own home.
Lactation consults are performed wherever you're most comfortable – living room, bedroom, sunroom, nursery, garden (and in your pajamas if you like!) I offer Home Visits, and Virtual Visits using secure video technology.
I'm here to provide infant feeding support no matter how you feed your baby. I am an inclusive provider dedicated to improving equity in the birth, infant feeding, and new parent spaces. Exclusively pumping and need some help with sizing/efficiency? Interested in inducing lactation but not sure where to start or which path is right for you? I'm happy to support you and your baby.
As an IBCLC (International Board Certified Lactation Consultant), I can assist with: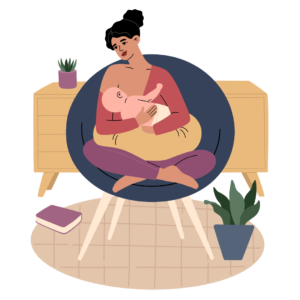 Low Supply
Slow Weight Gain
Tongue/Lip Ties or Tethered Oral Tissues
Painful Breastfeeding
Nipple Damage
Gassy/Fussy Babies
Postpartum Mood Disorders
Oversupply or Overactive Letdown
Pumping
Returning to Work
Flange Sizing
Weaning
Parent and Infant Sleep
Babywearing
Herbs for Lactation
Medications and Lactation
Adjusting to Life with a New Baby
Tandem Breastfeeding
Preparing to Breastfeed
Inducing Lactation/Relactation
Chestfeeding
If you would like your lactation consult to be covered at NO upfront cost to you, you must submit for preapproval first through Lactation Network.
Cash & cards (including HSA) accepted for self pay clients, andI can provide a superbill for you to file for reimbursement with your insurance. Lactation support is covered under most insurance plans under the Affordable Care Act.
For more information on getting your lactation care covered under your insurance, visit my Resources page.
Service Area
I provide home visits within the Northeast Florida area, including Duval County, Nassau County, Clay County, St Johns County, Jacksonville, Orange Park, Yulee, Callahan, Hilliard, and more.
The area within the circle on the map is my normal travel area. If you are outside this area, please contact me for availability as I may be able to travel outside this area occasionally for an additional fee.
If you are outside this area please consider booking a virtual consult. I've also included links to trusted neighboring IBCLCs on my Resources page.
International Board Certified Lactation Consultant, L-106370
I am an LGBTQI+ provider <3